Honda Civic Owners Manual: Operating Android Auto with Voice Recognition
Press and hold the talk button to operate Android Auto with your voice.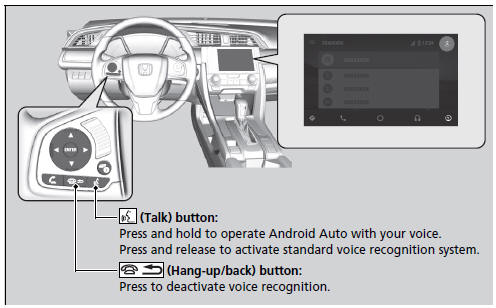 Below are examples of commands you can give with voice recognition:
Reply to text.
Call my wife.
Navigate to Honda.
Play my music.
Send a text message to my wife.
Call flower shop.
For more information, please refer to the Android Auto homepage.
You can also activate the voice recognition function by pressing the

icon in the upper-right corner of the screen.